As Black History Month comes to a close, we are celebrating the Employee Resource Group (ERG) leaders who partner with us to build community throughout the year. ERGs play a critical role in creating brave, inclusive spaces for community building, networking, and professional development throughout the year. Volunteering together strengthens the community within teams and companies, and strengthens ties to the communities where we live and work.
To bolster our work with ERG leaders, our team has engaged for the past seven months in Diversity, Equity and Inclusion work with the National SEED Project (Seeking Educational Equity and Diversity). Our incredible facilitators introduced us to the notion of bringing "your whole self" to work. We strive to ensure that our team, volunteers, and community partners find space in our work to bring their whole selves to the projects we create with our community partners. Partnerships with Employee Resource Groups have been a critical part of our work with companies to strengthen communities inside and outside of the organization.
A recent study found that 40% of people reported feeling isolated at work, which has resulted in lower employee engagement and organizational commitment. Since the beginning of the pandemic, there has been a 12% increase in employees reporting that their happiness is reliant on feeling a sense of belonging at their organization. With this increase in mind, the work of ERGs is more important than ever. Not just in Black History Month, but throughout the year - the work of ERGs creates a sense of belonging and purpose for all volunteers!

Volunteer projects have an opportunity to connect Employee Resource Groups (ERGs) with projects meaningful to their organizations. We want to spotlight Takeda's Black Leadership Council and the several impactful programs they help organize throughout the year to foster connection within Takeda, and with the larger community.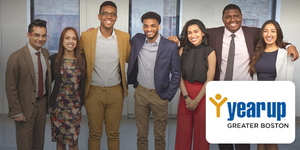 Professional Pathways with Year Up:
Skills-based student mentoring
Takeda's Black Leadership Council virtually came together to participate in a "Professional Pathways" event. Members provided Year Up students with advice and insight into their career path. Skills-based events help close the opportunity divide for young adults participating in Year Up's virtual job training program.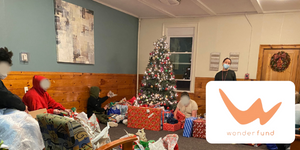 Holiday Bundles with Wonderfund:
Gifts for local foster youth
Takeda's BLC virtually volunteered together to create Holiday Gift Bundles. These Holiday Gift Bundles were delivered by Wonderfund to various Massachusetts Department of Children & Families (DCF) offices to help spread holiday joy and cheer to local foster youth.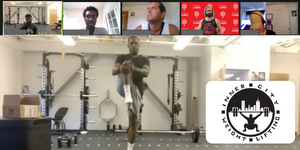 Virtual Workout with Inner City Weightlifting:
Social capital and workforce development
Takeda BLC co-led a virtual workout session guided by an Inner City Weightlifting trainer. ICW is an organization that amplifies the voice and agency of people who have been most impacted by systemic racism and mass incarceration through case management and careers in and beyond personal training.
Interested in getting involved? Click here to learn more about our work with ERGs and how you can volunteer with your ERG.