As part of the business development team at Building Impact, I am often the first person on the phone with a working professional planning a day of service. They are passionate and ready to jump in and get their hands dirty. Passionate and ready to get their hands dirty is a great mindset to start in, but impact volunteering requires a step backward first. Before we start ordering supplies and coordinating transportation, we want to think first about the mission of the day. Project leaders need to think about the issue area they are concerned with, training volunteers to work with client populations, and the outcomes for the nonprofit. Then we can focus on acquiring budget, recruiting volunteers, and executing the project. Overall, the process of planning a day of impact volunteering requires a wide range of professional and interpersonal skills.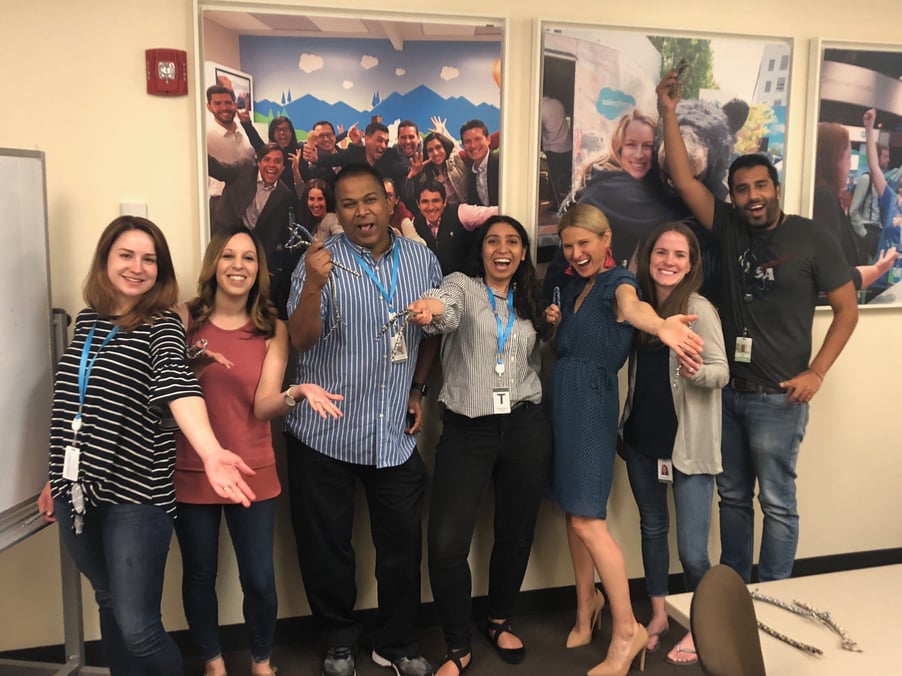 Building Impact is Proud to Announce the Impact Fellows Program.
With this in mind, Building Impact is launching our Impact Fellows Program. We are inviting a diverse cohort of socially-minded business people who want to make an impact in the community while growing professionally. This workshop series will equip the Impact Fellows to lead volunteer projects for their team that are rooted in the needs of the Greater Boston Community. Topics of the seminars will include the nonprofit ecosystem, working with nonprofits, measuring impact, and being a nonprofit board member. We will wrap up with the cohort hosting their own skills based volunteering event. This course has been informed by our partnerships with MIT and TripAdvisor as well as days of service for teams ranging in size from 10 to 1500 volunteers in a day. We have delivered similar curriculum to project leaders from Takeda, Cambridge Innovation Institute, and a host of local tech companies.
Leading through volunteering allows professionals to integrate the issues they care about with the space they work in. This increases engagement and builds stronger teams. We want each Impact Fellow to walk away with a rootedness in the Greater Boston community, a diverse cohort of socially-minded individuals, and the professional skills to lead their team to make an impact.
-Caroline, Manager of Operations & Ambassador Program