engage your team during covid-19

The need for community outreach has never been greater, join your colleagues virtually to support your community during COVID-19! Mix & Match virtual projects to build the perfect volunteer experience for your team. Set team goals, fuel friendly competition between departments, track team engagement, and measure your community impact!
Choose your strategy
Single Project Experience - Pick a virtual project for your team to complete either individually over a period of time or together during a live virtual volunteer session with a Building Impact facilitator. Select a kit project, skills-based project, donation drive or plan a live event.
Virtual Day of Service - Ideal for company-wide engagement or larger groups. Select multiple virtual projects that meet of your colleagues' interests. With our Online Platform, you can track your collective impact, share project outcomes, and volunteer together during live events.
Quarterly Package - For companies who would like to offer multiple virtual projects across the quarter, we have created 3 tiers of packages: Community Connector, Community Builder, and Community Innovator. Check out details in PDF Download.
Questions? Email Dave Simpson at dave@buildingimpact.org
Click here to find out what our clients say!
Virtual Volunteer Projects
New Feature!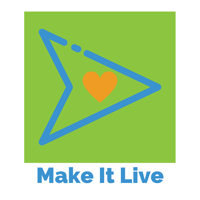 Host a live virtual volunteer event with a Building Impact staff member that walks you and your team through a volunteer project that you can complete together.