True to the amazing outreach that we know our Building Impact network provides, many of you have reached out with the question -
what can we do to support our local nonprofits?
Below is a list of local agencies that are serving our community's urgent needs in response to Covid 19.
Project Bread -click to donate!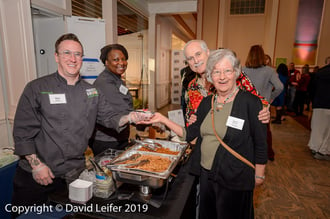 Project Bread is working in tandem with the Department of Education to continue "school meal" service in our highest-need communities. Their FoodSource Hotline is actively assisting people who need help getting food. And plans have been implemented that will allow this resource to continue to operate despite the closure of the Department of Transitional Assistance, and any periods of quarantine.
Community Servings-
click to donate!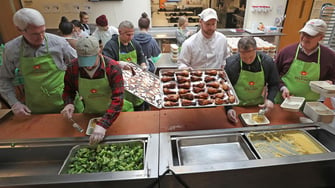 The organization has had to make extra investments in the necessary precautions to keep their meals and delivery steps safe and healthy for all of their clients. This includes providing extra boxes of shelf-stable nonperishable items to keep each client's pantries - in addition to their weekly delivery of scratch-made meals.
Women's Lunch Place -
click to donate!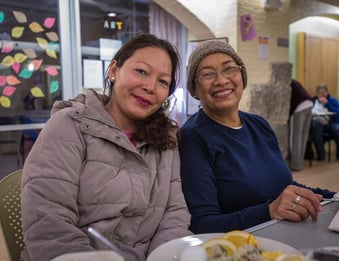 WLP is serving take-out meals, providing toiletries and support on the street outside of their day shelter.
They are continuing to maintain all three of their core service areas – healthy meals, direct care and advocacy. Each day they provide a nutritious breakfast and lunch with extra snacks to sustain their guests.
Pine Street Inn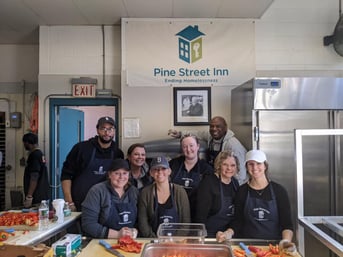 Pine Street is the largest shelter organization in Boston with
more people in temporary housing than in the shelter itself. They have established 2 funds for support:
Make a gift to Pine Street's Tenant Support Fund

and help ensure our vulnerable neighbors have access to necessities during this difficult timeMake a gift to Pine Street's COVID-19 Emergency Services Fund to help us continue to provide for those who turn to us in our shelters, on the streets, and in housing

Boston Healthcare for the Homeless -

click to donate!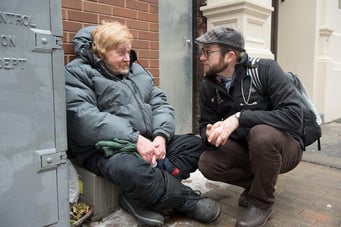 BHCHP is working tirelessly to set up the supports needed to at the McInnis House and in street outreach to care for the elderly in particular in their care.

In addition to direct donations to the nonprofit organizations working diligently to help the most vulnerable members of our community, there are two funds that have been established to direct resources to Boston organizations on the front lines of the work.
Violence in Boston
-
click to donate!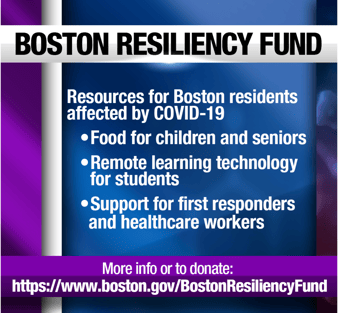 The priorities of the Boston Resiliency Fund are to: provide food to Boston's children
and
seniors, technology to Boston Public Schools students for remote learning, and provide support to first responders and healthcare workers so they can effectively do their job. While they are focused on basic needs and critical services, the priorities of this fund may change as the needs of Boston residents evolve.
Boston Foundation's Covid-19 Response Fund -
click to donate!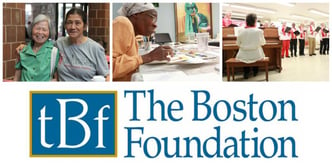 Hosted by the Boston Foundation, The COVID-19 Response Fund will award one-time operating grants on a rolling basis to non-profits whose operations in support of elders and other vulnerable populations have been stressed by the outbreak. The Boston Foundation encourages institutions, companies and other funders to contribute to the Fund.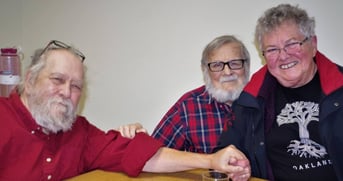 Hearth is dedicated to eliminating homelessness among the elderly. Their clients and residents are now sitting at the epicenter of those most vulnerable and most affected by COVID-19. Your donation will help Hearth set up a temporary food pantry and assist with other preventive measures to keep their elder residents safe and healthy.
Support Our Youth Through The More Than Words Online Book Store: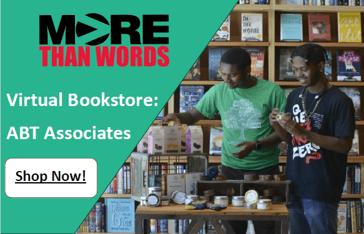 More Than Words is a social enterprise that supports youth, primarily 16-24 year olds, in the foster care system, on probation, homeless, or out of school. In this proven model, the MTW businesses not only financially support the youth development program, but serve as a vehicle for job training. YOU can support our youth virtually by purchasing books
here!
Donate Blood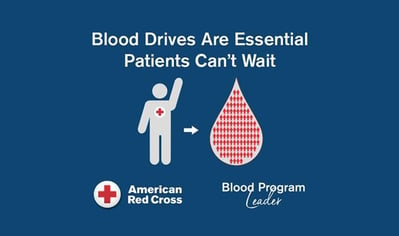 There is a CRITICAL need for blood as the blood bank supplies dwindle due to fewer drives and fewer donors participating. Every two seconds, someone in the U.S. needs blood – from accident victims, to children battling cancer, to mothers giving birth.
Schedule an appointment today by using the free Red Cross Blood Donor App, visiting RedCrossBlood.org or calling 1-800-RED CROSS (1-800-733-2767). OR
Donate directly at the MGH Blood Donor Center. Schedule an appointment to donate here.
Please use the Grey Entrance at the back of the hospital on Blossom Street for direct access to the donor center. All donors MUST have an appointment and bring your appointment confirmation with you.
Schedule an appointment directly with Boston Children's Hospital - Click here to find a drive near you. Be sure to read the attached PDF with guidelines for donating in light of COVID-19.